"Hurry up with the photo Mum, I want to do another lap!" Our son, age five.
Our son loves cars more than almost anything in the world, and he's had his own go kart since he was about three. He's loved all his Kettcars, and needed absolutely no persuasion to try out the Kettler Nitro Extreme go kart.
After 50 years making go-karts, the Nitro Extreme go kart is still one of Kettler's best sellers. It's really easy to see why. It's top notch quality, skilfully engineered, looks great and is absolutely begging to be taken out and ridden.
The go kart comes flat packed for easy transporting. Most of the hard work is done for you, so it's just a case of assembling the steering and seat. The instructions are very clear, and it can easily be done in about 20 minutes by one person.
The go kart weighs around 22kg (that's about 48lbs in old money) and is very solidly built. This makes it weighty and sturdy enough when being driven fast, but still light enough for me to be able to handle.
It measures 115cm from front to back, 70cm wide and 70cm from the ground to the highest point. It's suitable from around age five to 10. Our son is very tall and nearly six, so he's on the second of the five clip-adjustable seat settings (no screwdriver required - great!). There's plenty of room in the seat adjusts, so I'm sure it will fit him for a good few years.
As you'd expect from Kettler, the German engineering and attention to detail on the Nitro Extreme go kart is fantastic. The number one on the front is clearly there because anyone who drives it is a number one driver! Our son thinks the black slide-on 'suspension' is real; it's a really good detail which really adds to the overall look.
The seat has a foam strip in the middle, which helps to gives the driver a comfortable ride. A really nice touch is the seat molding for comfort and to help stop the driver sliding out on tight bends. I love the embossed Kettler logo on the back of the seat, which is also somehow reassuring as our son whizzes off into the distance.
We all love the black and yellow which is understated but still very cool. The Nitro Extreme sticker on the main part of the body adds a nice streak of colour and our son thinks the reflective stickers on the rear of the go kart look great as they change colour when light reflects on them.
The Kettler logo in yellow on the steering wheel is a nice touch too, and is a real sign of the attention to detail throughout the go kart.
"Mum, look at the wheels, they're like Dad's car!"
Our son absolutely loves the wheels and pedals on this go kart. I'll explain why!
The wheels are made from rubber, and have proper tyre tread. This is great for a few reasons. They're quiet, for when you're out of the house at 7am on a Sunday (sorry neighbours), they have fantastic grip for those "whoa, what a great skid that was" moments, and with a wheel size of 12.7cm/5" and overall diameter of 25.4cm/10" they're great for really gripping the pavement to make the go kart go faster whilst keeping stability.
Which brings me on to the pedals. Our son thinks he loves the pedals, which are a great size for his feet and in a great position for pedalling. But actually, he loves the torque and traction the go kart has which come from his pedalling combined with the grippy tyres. At low speeds he can pedal easily to gain momentum, and at higher speeds the pedals are still under his control. The torque is strongest at low speeds, but it still has plenty of go in it as it gets faster too!
"Look at my three point turn!"
The handling on this go kart is great too. At low and fast speeds the steering is very responsive, and goes exactly where our son wants it to. As well as three point turns, he loves to skid using the handbrake while he's moving along. I think we'll have a rally driver on our hands one day! The neutral and first gear make him feel grown up, and are useful if you need to wheel it along freely by hand.
We absolutely love this go kart, and I'd recommend it to any parent with a young child. It's so well made and really brilliant fun. It's great for getting out and about in, really encourages children to exercise with all that pedalling and most of all have a great time. You can see our son driving it in
this short video
. He never stops smiling when he's in it, so it's a definite thumbs up from us.
The Kettler Nitro Extreme go kart has a recommended retail price of £249. In my opinion you won't find a better quality or handling go kart. Kettler go karts last for years and hold their second hand value - although if you're like us, you won't be able to part with them. Here's our son's collection, waiting for toddler girl!
Back: red, black and white Kettler Spa, ages 3-5. Middle: yellow and black retro Kettcar, picked up from eBay. Front: black Kettler Nitro Extreme, ages 5-10.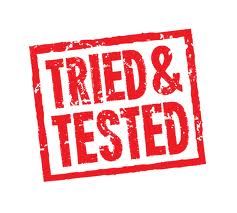 Disclaimer: we were sent a Kettler Nitro Extreme go kart for the purposes of this review. All thoughts, as ever, are my own (and in this case, my family's).