I love Chinese food and it's quite simple to make in a slow cooker, although it's something that does need slightly less cooking than most of my slow cooker recipes.
This Chinese fakeaway hot and sour chicken and prawns* tastes even better than you get at your local Chinese. Put it on in the afternoon and it'll be ready once the kids are in bed, and you won't even need to go out in the car to collect it. Perfect.
I threw chicken and prawns* and a lot of different veg into the slow cooker, but you could simplify it with just chicken or prawns*, and one or two veg. Once the sauce is there, you can just experiment. I'd love to know how you get on!
Slow cooker Chinese fakeaway - hot and sour chicken and prawns*
Serves 2-4 people, depending how hungry you are
Ingredients
Two free range chicken breasts
Eight-10 jumbo frozen king prawns*
One pak choi
One green pepper
One small tray baby corn
One tray shitake mushrooms
225g tin of pineapple chunks in juice
225g tin of sliced water chestnuts in water
For the sauce
2cm piece of fresh ginger, peeled
1 red chilli, deseeded
Tbsp soy sauce (I use dark, but light would be fine too)
Two tbsps cornflour
Tsp Chinese five spice
Tbsp sherry vinegar
Tbsp hoisin sauce
200ml veg stock (one veg stock cube)
First up, make the sauce. Chop the ginger and chilli as finely as you can, and then mix together with the Chinese five spice, cornflour and all the 'wet' sauce ingredients.
Chop the chicken into bite sizes pieces, and add to the slow cooker with the frozen prawns* and sauce. Give it all a stir, put the lid on and cook for 3-4 hours.
Chop the veg ready for the next stage. Slice the mushrooms in half, slice the green peppers, slice the pak choi lengthways and slice the baby corn lengthways too.
After the chicken and prawns have been in the slow cooker for three or four hours, add in all the veg, including the drained tin contents.
Give it all another good stir, put the lid back on and leave for one or two hours.
Once you're ready to eat, give it another good stir and you're good to go.
I serve it with cooked rice and prawn crackers and it's delicious! Perfect for a Saturday night fakeaway.
Linking up with A Mummy Too for this recipe post.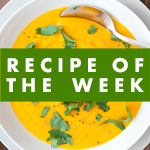 *I have used frozen jumbo prawns in a slow cooker many times without a problem, but if you're young, old, pregnant, or in any way have a sensitive stomach, just to be on the really safe side I wouldn't recommend it.