I love the idea behind Chicco's Fit and Fun range - toys designed to get kids active, trying, playing and challenging themselves with different sports. All this encourages important skills like balance and co-ordination. The whole Chicco Fit and Fun range, including Goal Strike and Fishing Island is designed to be played inside or outside, which is great in summer and winter!
Chicco's Fit and Fun Monkey Strike game is right up my two monkeys' street. Designed for 18m+, this bowling and stacking game is really thoughtfully designed for flexibility, endurance and most of all fun. My two couldn't wait to try it out!
We set it up in bowling 'mode' first of all. The six monkeys come in two parts, and fit really well together. I love their cheeky faces, and really appreciate the numbers one-six and different colour coding which helps toddler girl become familiar with numbers and colours, and is a good reminder for our son too (we used it as prompts so he could add up the numbers a he knocked the monkeys down).
The bowling ball is hollow and sturdy plastic and at just bigger than a tennis ball is a great size - at 18 months, toddler girl can hold it in one hand, and at nearly six, our son can easily use it too. It really encourages motor development and co-ordination; the monkeys are stable but slightly weighted to fall easily, but they do need the ball to hit them to knock over.
Toddler girl loves to knock just one over and retrieve it to play, but our competitive son likes to try and get a strike every time (trickier than it seems)!
The monkeys are multi-functional too, and can be stacked and played with in loads of different ways. They're a great size at around 15cm high and 10cm across and are a vibrantly coloured sturdy plastic build. Toddler girl loves to grab the top half of the monkey and try and build a tower. The monkey faces and white cup bottom are also great for water, sand or even bath time play.
I love that toddler girl and our son can play together and enjoy it. It's flexible and study enough to engage them both, get them moving and laughing together. Our son loves to stack the cups and rebuild the pins when they've been knocked down!
This is such a flexible toy that is great for all ages. It's strong and sturdy enough to be played inside or out, and is multifunctional to guarantee it will be played with loads. It's brilliant value too - with an RRP of £14.99 you really can't go wrong. Ours hasn't been put away yet, and is definitely a favourite with both kids. We love it!
Would you like to win your own Chicco Fit and Fun Monkey Strike? Complete the Rafflecopter below for your chance to win. Don't forget to tweet everyday for even more entries!
a Rafflecopter giveaway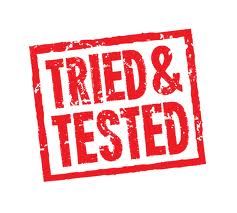 TERMS AND CONDITIONS
You must be resident in the UK to enter. Prize will be shipped to a UK address.

Competition runs from 21st August 2014 until 23:59 on 1st September 2014.

Entry is via one and/or more of the methods in Rafflecopter widget.

Winner(s) will be chosen at random by Rafflecopter. Winning entries will be checked and must be current at time of checking.

There is one prize. The prize is one Chicco Monkey Strike toy. Chicco may substitute for product of equal or greater value in the very unlikely event the prize is unavailable. There is no cash alternative.

The winner(s) will be contacted by email or on Twitter (if appropriate) by 10th September 2014 and asked to confirm their delivery address within 48 hours. If no reply is received, a new winner may be chosen.

Winner's details will be passed to Chicco's marketing and PR team, so the prize can be shipped.

We'll do our utmost to get the prize to the winner within 14 days, but can't guarantee it.

The winner's name, as registered when logged into Rafflecopter will be displayed after the end of the competition.

Judge's decision is final.