I've been a huge fan of Soreen fruit loaf since I was little. Mum used to give us 'malt loaf', as it was known back in the 80s, as a treat and if I was really lucky, she toasted it too. Mmmm!
Our son is also a big fan of Soreen fruit loaf and has a slice of original in his lunch box every day. So we thought we'd run a taste taste for a few of the many variants of Soreen that are available now.
Our son and I put Soreen original, apple and sultana and banana through their paces (it's a tough job, but someone has to do it!).
All loaves are low fat (the banana loaf has less than 1.5% saturated fat) - great! All have a decent shelf life of around four weeks too - perfect for keeping in the cupboard as a snack when needed, although it never lasts that long in our house!
First impression of all loaves were great. Fresh smelling and ridiculously squidgy, they all cut through easily with a bread knife to reveal a squidgy cake/bread like texture. The banana loaf in particular was really dense. The original and apple and sultana loaves had a good even distribution of fruit.
"Mum, please can I have a piece now you've taken loads of pictures?" - our son, aged five.
Here's our verdict:
Apple and Sultana Soreen fruit loaf - 5 out of 5
A really delicious fruit loaf. Our son said it tasted like apple flapjack and apple crumble all in one. I could taste a hint of cinnamon to balance it all out. Light but squidgy and satisfying, this was our absolute favourite. It'd be great toasted with a spread of really good quality butter.
.
"Mum, can I have some more? That one's the best!" - our son
Original Soreen fruit loaf - 4.5 out of 5
Yummy, squidgy with a great distribution of fruit. The loaf held its shape well and was a nice texture. Tasted perfectly cooked, with a nice balance of barley and raisin. Delicious!
Banana moist Soreen fruit loaf - 3.5 out of 5
This loaf gives you squidgy energy with the addition of banana. Of all the loaves, this one was the most dense. The banana flavour was strong throughout and although our son really liked it, it was a little strong for me - this is probably a good thing so you don't eat the whole loaf! Still delicious, and again would be great toasted.
You can visit the Soreen website for information on all variants and loads of delicious recipes at
www.soreen.com
. I particularly love the sound of this heavenly sounding chocolate Soreen flapjack:
At the time of writing (July 2014), all these variants were on offer in Asda at two for £2. Bargain!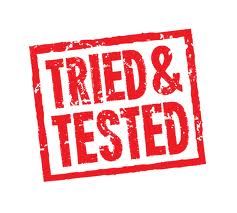 Disclaimer: thanks Soreen for sending me the original and banana loaves to review. I purchased the apple and sultana loaf myself. All views and thoughts are mine, and my son's. Please don't use images without permission.